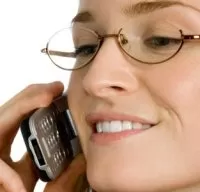 Before an RFP is released, there's a lot of information to gather to ensure that your pursuit of the business is successful. This information or intelligence gathering effort is usually a team effort with many people contributing in a variety of ways. As we all know, a cost-effective way to gather information is to place telephone calls to customer points of contact to make direct inquiries on specific topics, to set up meetings, or to follow up on meeting action items. When you plan these calls, always have intelligence gathering as a primary or secondary objective. With that in mind, what should you ask the customer when you've got them on the phone?
About Contacts And Decision Makers
How are customer names spelled?
What are their correct titles and office codes?
Who will influence the source selection? (Users, Individual Requirement Stakeholders, Source Selection Authority, members of the Source Selection Evaluation Board, Program Manager, Contracting Officer, etc.)
About The Program
What does the program plan need to achieve?
Are there specific program objectives?
What does the customer intend to buy?
What type of work will be performed?
Where will the work be performed?
Are there small business "set-aside" requirements?
About The Requirements
What are the customer's exact needs?
What requirements have been identified? (Technical/Technology, Management, Security, Key Personnel, Cost/Price, Past Performance, Teaming, Use of Government Labs/ Facilities, Security, etc.)
What is the most meaningful in terms of value to the customer?
What are the customer's "must haves"? (Hot Buttons, priorities, immediate needs, overriding issues, etc.)
About The Evaluation
What evaluation criteria have been developed?
How will low cost/price be evaluated?
About The Budget
Who is funding the program?
When will the program receive funding and what profile will it have?
About The Schedule
What's the schedule look like? (very near-term, until award)
Are there any important dates to keep in mind? (Industry Day(s), bidders conference, draft/final RFP, questions about the draft/final RFP, proposal delivery, award, Contract Readiness Review, etc.)
About The Contract
Is there an approximate contract value and period of performance? (one year, base year plus option years)
What type of contract is planned? (firm fixed price, cost plus award fee, etc.)
Is it a single award or multiple awards?
Is this a Master Contract? (also called Indefinite Delivery/ Indefinite Quantity (ID/IQ); blanket, period or panel contract; task order or basic ordering agreements; or Government Wide Acquisition Contracts (GWACs))
About The Deliverables
Is there a list of deliverables?
Has a Contract Data Requirements List (CDRL) been developed?
About Their Buying Procedures
How should the procurement process be described?
How will the procurement be managed?
What is the stage of process development?
What similar products/services were acquired recently? (agency, value, award date, etc.)
Other Things To Ask
Will the topic of Organizational Conflict Of Interest (OCI) be addressed in the RFP?
Will an OCI Plan be required?
Should a Security Management Plan be prepared?
Will Government Compliance Training be required?
If an incumbent is present, are there any performance issues?
Intelligence gathering to strengthen your pursuit of business can be divided into several types and can serve a multitude of purposes.   When combined with Readiness Reviews from the CapturePlanning.com MustWin Process, you can make these questions a measurable part of how you prepare to win an opportunity before the RFP is released.
---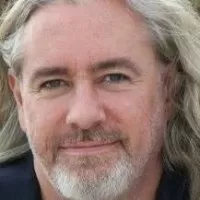 By Carl Dickson, Founder of CapturePlanning.com and PropLIBRARY