Being prepared ahead of RFP release means more than having had a meeting with the client and anticipating when the RFP will come out. Here is a list of information that you can collect in advance. If you have all of this on the day of RFP release you will be much better prepared to write the winning proposal.
Features/Benefits, discriminators, and key points. What will be the key features of your approach? Be sure to include the corresponding benefits to the customer for each. Highlight things that will discriminate you from your competitors.
Competitive Issues. List all known competitors, by name or category. Include their strengths and weaknesses. Address how to ghost their weaknesses. Identify which are potential teaming partners.
Risk Mitigation. Identify key sources of risk (both in bidding and in performance) and your approach to mitigate each. Address how risk can potentially impact performance, cost, and schedule and what you will do to prevent it.
Relevant Corporate Experience. List any projects that are relevant to this one. Include as many details as possible. Highlight sound bites that can be incorporated into the proposal response.
Past performance. Survey your clients yourself so that you are aware of how they will respond to a past performance inquiry. Make sure the contact data you have is current.
Identify Graphics/Illustrations. Prepare a list of graphics, illustrations, or photographs that will go into your response. Key processes, relationships, structures, and diagrams should all be on the list.
Components of the Solution/Approach. Identify the key aspects of the solution or approach to be proposed. If specific products or technologies are involved, identify them. If a project is to be followed, identify the steps.
Client data. Client organization charts, mission statements, budgets, strategic plans, relevant standards that must be complied with, sources of internal and external pressure, client preferences, and your best guesses regard who will participate in the evaluation.
---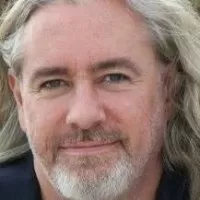 By Carl Dickson, Founder of CapturePlanning.com and PropLIBRARY