So you want to do business with Uncle Sam? The approach you take will be based largely on the type of business. Do you sell products or commodities? Are you looking to provide services or solutions? Or are you interested in seeking a grant? Each type of business requires a different approach to marketing and goes through a different procurement process within the Government. The processes that the Government uses are heavily regulated. The principle document that governs Federal procurement is called the Federal Acquisition Regulation (FAR).
One thing that they all have in common is that the Government publishes a request for what it wants, and then those who are interested in providing it respond in writing in the format requested. Another thing they have in common is that if all you do is wait for them to publish what they want and then respond, you probably won't be successful. This is less true for product or commodity purchases, but even there it separates those who occasionally do business with the Government from those who are consistently successful at it.
Various government purchasing offices maintain supplier lists that they use for notifying suppliers when they wish to purchase something. For products/commodities, they often use "Request for Quotes" or "Invitation for Bids." For small ticket items (less than $2,500), Government end users can purchase directly via credit cards. Most agencies are moving these lists into the electronic age and are using web-based catalogs of items. The Department of Defense operates a centralized contractor registration site, but you should also register with the individual procurement offices that you may be dealing with. Regardless of the format or media, it is important to get on the supplier lists so that the agency will know that you exist and so that you can receive the notifications.
Getting on all these lists means finding the acquisition offices. You can do this via the web. First you have to figure out which parts of the Government you may be dealing with. Who in the Government might be interested in purchasing from you? The Federal Government is so large that you can't address the whole thing (at least not all at once). Instead you should target those agencies or departments that best match what it is you are offering. If your business is local or regional, it is a good idea to seek out agencies with offices in your area and register with them.
When dealing with Uncle Sam, it is a good idea to have multiple ways that Government customers can purchase from you (just like people expect to be able to pay by cash, check, credit card, ATM card, etc.). Only for the Government, you want to have multiple contract vehicles. If the price exceeds certain thresholds, the Government can't simply buy something. They have to follow a regulatory process designed to ensure competition, appropriate pricing, and prevent corruption. This process usually takes the form of a contract that once signed enables the Government to purchase from you. Contracts are usually announced, competed, and awarded in a process that can be lengthy. However, some agencies employ Basic Purchasing Agreements (BPAs) and other contract vehicles that are highly prized because they are quick to put in place and easy to use once signed. Another vehicle to pursue is the General Services Administration (GSA) Schedule, which is a large catalog of items that can be purchased by any part of the Government. If all else fails, the Government may be able to purchase from you by using the GSA Schedule. Vehicles that can be used Government wide, like the GSA Schedule, are especially useful if your business is national or equally applicable to all agencies.
More complex purchases are procured by publishing a Request for Proposals (RFP). Notice of an RFP release is published in the Commerce Business Daily and electronically at FedBizOpps.gov. Often, the size and complexity of these procurements requires multiple companies to join together and form a team to respond. One will be the prime contractor, and the others will be subcontractors.
Many Government contractors do business by simply monitoring RFP releases and bidding on those they think they can win. As is frequently the case in life, the easy approach is not necessarily the most effective. To achieve consistent success, you must have a marketing program to develop customer awareness ahead of RFP release, while the customer is still considering what they need and what to do about it. To do this, you must target specific offices and get to know them long before you actually start doing business with them.
One of the biggest difficulties in doing business with Uncle Sam lies in knowing which offices to target and getting to know the future customer. Once an RFP is released, putting together a compliant, persuasive, and winning proposal can also be difficult. But more often than not, the battle is won or lost by your marketing, before the RFP has even hit the street.
---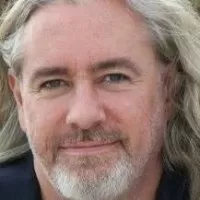 By Carl Dickson, Founder of CapturePlanning.com and PropLIBRARY