Large proposals can have dozens of people working on them. You may have that many people working on yours and not even realize it.
Proposals are typically organized into sections, with someone in charge of each. The person in charge of a section is typically called a book boss. A typical Federal Government proposal would be divided into technical approach, management plan, resumes, past performance, and cost/contracts volumes. Sometimes there are others (quality plan, deployment plan, sample tasks, etc.). Depending on the size of the proposal effort there may be several authors within each section being managed by the book boss. But even on a small proposal where the book boss is the primary author, you've got at least 5 people right there. On a commerce sales proposal, you'd probably start off with at least a sales person, sales support person, and technical/deployment representative involved.
On a proposal involving teaming partners, it is usually a good idea to provide them with a single point of contact, rather than have all of the book bosses contacting them directly. The team member point of contact forms a matrix with the book bosses, giving the proposal manager people who focus and report on the status of individual sections and people who focus and report on the status of subcontractors. It also provides the team members with one person who can present your full set of proposal requirements and better manage expectations.
On a small proposal with 2-3 subcontractors the capture manager might handle this, but on a larger proposal you'll need to dedicate someone to being the point of contact for your team members. It would not be difficult for a subcontractor coordinator to spend an hour on the phone with each team member (they have to address the needs of every proposal section). This means that if you want to cycle through the team members once each day, you'll need one coordinator for every 8 team members. If it's a large proposal with 20-30 team members, you need 3-4 people just to coordinate with your team members..
In addition to the proposal manager, you've got anywhere from 4-10 people at this stage. Now we start adding proposal support staff. You may have a proposal specialist involved to shepherd the process. On a small proposal, this person would coordinate with the book bosses and keep the tracking forms up to date. On a large proposal, there could be a coordinator for each section to maintain configuration management, complete tracking forms, etc. Add 1 to 5 people.
If you've got layout and production staff available, add a layout person (up to one per section), graphics artist, and copy manager. 3-8 people.
We're at 14-23 people. If you are collocating your staff for the duration of the proposal, with this many people involved, you'll want someone dedicated to logistics. Add 1 more. And since in most companies you have to fight to find available people and most are only available part time (so the actual body count is much higher), you'll need someone to focus on staffing. Otherwise, the proposal manager will spend all of his/her time chasing people and briefing them in. And finally don't forget to add the proposal manager, capture manager, red team leader, and executive in charge.
We end this tale with the count at 19 for a small proposal and 33 for a decent sized one, and we don't have multiple authors per section, subject matter experts, etc. Of course you could just do all the writing yourself and do your own production. That is exactly what will happen if you fail to budget for what doing a proposal really takes.
---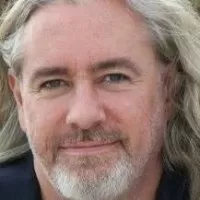 By Carl Dickson, Founder of CapturePlanning.com and PropLIBRARY