While Fedbizopps.gov lists bid opportunities, you need to know how to pursue federal contracts if you want to win them. To win the bids you find on FedBizopps.gov, you need to learn how to market the Federal Government.
In addition to the announcements and notices themselves, Fedbizopps.gov provides features like keyword searches, RFP downloads, solicitation notifications, interested bidders lists, and more. You can also find potential teaming partners. The information available on Fedbizopps.gov includes solicitation files, sources sought notices, draft RFPs, and other documents related directly to the solicitations. Government buyers often use Fedbizopps.gov announcements to conduct market surveys to locate qualified businesses.
The upside for contrators is that you get immediate access to information about thousands of solicitations. The downside is that it makes it easy to fall into the trap of looking for solicitations after they are announced and bidding as many as possible.
If Fedbizopps.gov is the only way you learn about leads, then you discover them at the same time as everybody else, after it's too late to gain the kind of insight you need to have a competitive advantage. The trick is to discover leads before they are posted on Fedbizopps.gov. To do this you need contacts, relationships, and a Federal marketing program. You need a business development process that puts you in position to win, before the RFP is released.
When you combine Fedbizopps.gov with a strategic marketing plan and a process for identifying and capturing leads, you will be more successful. If you just use it to search for bids and respond blindly, you will frequently lose becuase someone else has the competitive advantage. Advance marketing and the right pursuit process are how you become the one with the advantage.
---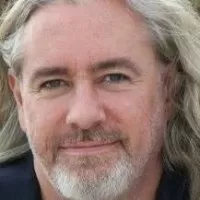 By Carl Dickson, Founder of CapturePlanning.com and PropLIBRARY