Contracting can be a strange business. Someone you work with today, could be working for a competitor tomorrow. And vice versa. Large procurements are often pursued by a team of companies, with each member bringing something to the table. As a whole, the team has more to offer than as individuals.
Other companies may be competitors, but they could also potentially be teaming partners. Be careful treating the competition like the enemy because you may need them as your business partner later. In fact, you are better off being friendly with them since even if you don't end up teaming together, you may from time to time be able to compare notes.
In Government contracting, sometimes teaming happens because the Government requires a portion of the award to go to small businesses. When this is the case, a large company may team with one or more small companies. They will divide up the work to be done if they win and the work to be done in submitting the proposal. How things get divided is a matter of negotiation. Companies will also team to provide specialized expertise, staffing, geographic coverage, or customer presence.
The process of teaming is much more of an art than a science. Knowing who to team with requires knowing what companies have the expertise, customer presence, and other attributes. It also requires knowing who to talk to at those companies. As a project manager, you can focus on knowing the companies that do business with your customer and find out the names of the other project managers. If you go much further, you'll have a personal "network," and might cross the line into "business development."
The fun really starts when the need for teaming has been recognized, and potential partners identified. Because teaming partners are potential competitors, sometimes you may have to approach them about partnering, without telling them enough about the opportunity for them to pursue it themselves. Furthermore, you may have to put your team into place before the actual RFP hits the street. The problem here is that you don't know the final statement of work, making it difficult to define how work will be divided.
Once you have recognized the need for teaming, and have identified potential partners, it is a good idea to involve business development specialists and your contracts department, if you haven't already and if your company has them. Before the negotiations go too far, you will probably need to exchange non-disclosure agreements with your teaming partners. These are usually a prelude to a teaming agreement which will describe the opportunity, who will do what in pursuit of it, and how business will be divided upon award. Teaming agreements are sometimes done in two parts, pre-RFP, and post-RFP, depending on the circumstances.
---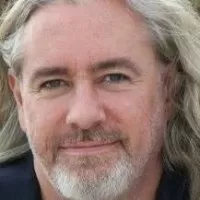 By Carl Dickson, Founder of CapturePlanning.com and PropLIBRARY