Formal proposal reviews are often called "red team" reviews. Proposal reviews provide fresh eyes that can objectively examine the document and provide validation and sign-off. But there are different types of red teams and different ways to review a proposal.
Reviews can focus on different aspects of a proposal:
Customer emulation. Reviewers score the proposal according to the evaluation criteria, as if they were the customer's evaluation team.
Bid Strategies. Reviewers assess whether the proposal reflects the bid strategies necessary to win, tells the right story, and delivers its message effectively.
Compliance. Does the proposal comply with all RFP requirements?
Proof reading. Review for typographical errors and grammatical problems.
Technical evaluation. Does the solution proposed meet the specifications? Can it be delivered on time? Is there a better way to do the work?
Pricing. Is it priced to win? Is it still profitable?
Depending on your circumstances, you may wish to focus your reviewer's attention by emphasizing a particular type of review. You should take advantage of the red team, and not simply treat it as a schedule delay. The red team can be used to identify and solve problems if you can focus their attentions where you need it.
How to handle the review comments
If you have more than a couple of people participating in your proposal reviews, you need a plan for handling their comments. One important element of this plan will be how comments should be delivered. The choices include:
Paper forms. Create a form with a series of questions that focuses the reviewers attention and provides places for comments.
Hard copy mark-ups. Let them scribble on the document and then try to make sense of it later. If there are a large number of evaluators you will need to consolidate the comments. Consider dividing the reviewers into teams and making each team responsible for delivering a single set of comments.
Version tracking. Microsoft Word, and many other software packages, provide tools that can be used to identify the changes made by a review and even to merge them with changes from other reviewers. There is a slight learning curve to get past if you've never used this approach before.
Fixing problems found during reviews
You should establish a rule that any review team member who identifies a problem must either solve it, or identify someone to join the proposal team who can solve it. Since red teams usually include senior managers and/or executives, they often know of resources that you should have had working on the proposal from the beginning, but don't find out about until you have their attention. It may help to provide your review team with instructions up front and in writing – you could even provide them with a form to list solutions and resources to address any problems identified during the review.
---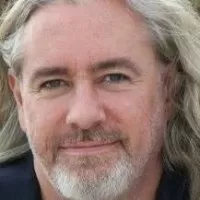 By Carl Dickson, Founder of CapturePlanning.com and PropLIBRARY