No matter how smart a business development consultant is, he or she is not the customer. I relish every chance I get to talk to customers to try to better understand how they think. In our last newsletter, we asked people who have participated in evaluating proposals to send us their comments. The validation of the advice we have been giving people was very satisfying. Here are some excellent suggestions we got from those evaluators who wanted to pass on some advice to proposal writers.
An evaluator of childhood literacy, teen pregnancy prevention, and academic enrichment programs didn't like having to read through irrelevant information, but did like concise proposals that linked staffing, pricing, and other information to the program's objectives.
An evaluator of grants for teacher training institutes liked bullets and a description of how each activity addressed the program's objectives.
An evaluator of marketing services did not like being overwhelmed with irrelevant information about the background of the service provider, but did like it when the responses followed the order of the RFP requirements and the pricing was aligned with the services to be provided.
An evaluator of IT, finance and property management, and training services was put off by people who waffled and talked too much about how "excellent" they are. He made awards to people with a track record who submitted simple proposals that were easy to understand.
A telecommunications procurement evaluator deducted points when people didn't follow the RFP instructions for formatting.
A user who participated in the evaluation of a design, build, and operate commercial project saw major players lose because they did not fully read and understand the RFP.
An evaluator of military avionics, engines, and systems procurements noted that proposals lost when they didn't clearly state the benefits of the offering to the end users.
A rural economic development evaluator took notice when people put more effort into the formatting than on the information in the proposal, or filled their proposals with meaningless fluff. The offerors who won didn't promise the sky for the lowest price, but instead provided a realistic plan.
An evaluator of consulting proposals saw those who properly scoped and understood the work lose contracts because they didn't follow the RFP criteria. The winner understood the work

 

and

 

followed the RFP.
A government contracting officer liked the use of an RFP cross-reference matrix, hated the use of small type, and was honest about making awards based on the lowest price.
Other recommendations included:
Minimize the use of buzzwords
Make the pricing clear
Keep any recommendations to the client relevant to what you have been asked to provide
Check to ensure your references are current
It's remarkable how similar the comments are. Whether reviewing a grant for social services, procurement of military hardware, information technology services, consulting services, a government acquisition, or a commercial procurement, the evaluators all had similar concerns. What are the common themes? Customers don't want proposals; they want the product or service that will fulfill their needs. If your proposal doesn't show, clearly and simply, why buying from you will fulfill those needs, the evaluators will not be pleased. Evaluators also expect you to follow the RFP. Don't overwhelm them with information just because you think they should have it, or provide generic information that isn't directly relevant to the RFP. Just give them what they need to evaluate against the RFP — and drop the fluff. If you align your pricing with the services and benefits you offer, customers often will often spend more to get more. But you have to know the customer, becuase not all will. Even small players can win over big players, if they make an effort to understand the customer.
---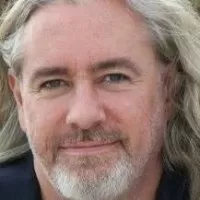 By Carl Dickson, Founder of CapturePlanning.com and PropLIBRARY