In October of 2006, I presented on the topic of "Why Your Red Team is Broken and What To Do About It" at a conference in Atlanta, Georgia hosted by the Association of Proposal Management Professionals. I submitted the slides weeks before the presentation. But the more I thought about it, the more I became convinced that new approaches are needed to improve proposal quality. When I gave the presentation, I asked the audience if anyone felt their proposal Red Team reviews were consistently effective. No one raised their hands. I was expecting to get at least a couple.
As I spoke, I realized that the way we review proposals today is not very different from the way we did it 20 years ago when my career was just getting started. If in that time, no one in the entire industry has ever come up with an approach that is consistently effective, then there is something inherently wrong with the way we approach proposal reviews.
When I returned, I published a series of articles and comments in the CapturePlanning.com newsletter, which has a circulation of more than 40,000 people involved in business development and proposal writing. Again, no one stepped up to say that the Red Team approach is successful for them. The feedback I got from the newsletter was a series of emails from people pointing out the problems they have with their Red Teams.
As I've thought more about it, I've come to realize that it's time to throw out the Red Team and come up with something new. It's not something that we can make a little better each time until it works. It was a good first attempt, but if it hasn't been made to work in 20 years, it's not going to work. Little by little, it's going no where. It's time to evolve past the Red Team and replace it with something that does work.
The scope is not well defined. Most Red Teams try to review: capture strategies, the proposal outline, production quality, compliance, accuracy, effectiveness of the approach, persuasiveness of the writing, completeness of the document, how you stack up against the evaluation criteria, implementation of win themes, and incorporation of customer/solution/competitive awareness. Is it any wonder that they finish feeling incomplete? Or that when you have a meeting with a mandate so broad that you have trouble focusing their attention?
Now, try removing items from the list above and see how far you get before you delete something vital.
Here are some of the other problems people experience with Red Teams:
Participants do not add value.

 

Red Teams do not help people win. It's not even part of the charter for most Red Teams. They are typically positioned as a quality control function whose job it is to find problems. They play little or no role in preventing problems, resolving problems, or in helping the proposal team to win. The best you can hope for is some helpful suggestions on how to fix something that you already know has problems.
There is no good time to have a Red Team.

 

You can have your Red Team too early, or you can have it too late. If you have it too early, you are asking people to review a document that is incomplete and different from what the customer will see. If you do it too late, the document will be more mature, but you will be out of time to make any changes. This is why people add "pink team" reviews, or have follow-up Redder-Than-Red Team reviews. Neither approach works. The problem is inherent in the design and due to a scope that is so broad it contains requirements that conflict and are impossible to implement. Adding colors will not solve the problem.
Inexperience and lack of training.

 

The Red Team concept relies on highly experienced staff to advise the proposal team. However, these people are rarely available. And when they are, they usually can't dedicate the time that a good review requires. It is not realistic to expect senior staff to be available to participate in an unlimited scoped review of every proposal a company produces. The concept is flawed. A reengineered solution should make better use of mid-level staff (since that's who populate most Red Teams anyway) and limit the use of senior staff to where they are most effective.
Lack of purpose.

 

Most Red Teams are hunting expeditions where reviewers see what they can find. Red Teams like this do not produce results on purpose ? they produce them by chance. Proposals should be purpose-driven documents that are validated explicitly and intentionally.
Lack of leadership.

 

Who oversees the Red Team, holds them accountable, calls them to order, instructs them in their mission, and teaches them how to do their job? Does that person have the authority to direct the "gray beards" selected to participate? Usually it defaults to the Proposal Manager to direct the Red Team. Leadership by default is not a best practice. Every step in an effective workflow must have oversight, accountability, guidance, and training. This is the role of a leader. To be effective, every review must have one.
---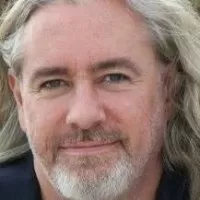 By Carl Dickson, Founder of CapturePlanning.com and PropLIBRARY