Congratulations! You have the most challenging job in business development. It is also the most important. You must sell not only to the customer, but internally as well. You must know about the customer, the opportunity, the scope of work, project management, budgeting, pricing, contracting, proposal writing, and how to obtain, allocate, and steal resources within your company. You do not have to be the top expert in every one of these areas, but you should be proficient in all of them. And all of your eggs are in one basket, being dedicated to the pursuit of one opportunity. And if you aren't dedicated, then you're being pulled in too many directions and can't give every opportunity the attention it needs.
You will take over a lead that has been identified and initially qualified. You should immediately qualify it yourself, and continue to do so every day. Is it real and is it worth investing in its pursuit? Sometimes the best thing you can do for your company is to terminate a pursuit rather than to invest further in it. The sooner you kill an opportunity that is not worth pursuing, the easier and better it is for the company.
When you are asked to be the Capture Manager for an opportunity you should not say "yes" until you have considered everything above. Do not play unless you have a better than even chance of winning.
Initially, you will work in partnership with the Business Developer who identified the lead. When the RFP is released, you will work in partnership with the Proposal Manager who will lead the effort to develop the proposal document. Throughout the pursuit you will be responsible for making sure that the right intelligence is collected so that you can make informed strategic and tactical decisions. This does not mean you will collect it yourself --- it means you must lead the effort and ensure that you get what you need. You will be responsible for obtaining the resources to complete the proposal and for deciding what to propose. The Proposal Manager will assist you by defining and administering the proposal process. But the process will only be successful if your company brings the right information and resources into it.
To obtain the resources you need to capture the opportunity, you will need to take advantage of everything you know about your organization and the people who work there. Leverage your network. This is where you will be required to apply your ability to persuade internally --- you will need to convince people that your opportunity is worth the effort in order to get the right people assigned.
The most important thing you will do is make decisions:
What should your strategies be?
What should your approaches be?
What should your pricing be?
Be decisive. Many teams go wrong by taking too long to make key decisions or worse by waffling. Lead the team to make decisions, validate that they are correct, and then stick to them. If nothing else, you can help by taking the fall if the decisions are wrong. Since your chances of being wrong are about the same whether you waffle or not, you might as well be decisive so your team can make the most of the strategies and approaches you select. The good news is that for most Capture Managers, if you make enough decisions correctly and win the opportunity, you'll probably get to keep your job.
---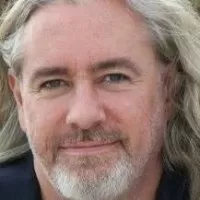 By Carl Dickson, Founder of CapturePlanning.com and PropLIBRARY