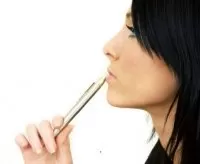 When someone asks for help preparing a proposal, they often ask for the wrong things or they assume that they just need one person who knows "how to do it." What they don't realize is that specialists make a distinction between proposal writing and proposal management. In fact, they are two very different skill sets. A Proposal Manager is responsible for implementing the proposal process, assigning tasks, ensuring quality and leading the team to complete the proposal. A Proposal Writer is responsible for preparing the proposal narrative.
That sounds simple enough. However, who is responsible for developing the win strategies, themes, and overall message or story that you need to tell in the proposal? And what about the offering itself? Because what you are going to offer and your strategy for winning go hand-in-hand.
Figuring out what your story should be and developing themes for your proposal ends up being a shared responsibility. As the director, the Proposal Manager is responsible for guiding people through the collaborative process to develop them. But ultimately the proposal writers will be responsible for putting the words on paper to implement them.
When you ask someone to help with your proposal, you should be clear whether you need a proposal writer or a proposal manager. If you ask for a proposal writer, then either you need to be the proposal manager or have the process and leadership function covered by someone else. If you ask for a proposal manager, then you will most likely also need a proposal writer to help.
On a small proposal it may be possible to be both. But on large or complex proposals, it's a bad idea for a Proposal Manager to take writing assignments. You want the Proposal Manager focused on directing the whole towards a winning proposal and not spending their time in one particular section. Not all proposal managers are good writers and not all proposal writers can manage the process and effort. People who can do both well are special.
This is important to acknowledge, whether you are looking for a consultant or whether you are looking to hire. There are a lot of people who started out as proposal writers in a company that could only afford a single proposal specialist, who are doing both jobs (whether they have the right skills and background or not). As the company grows they need to specialize and change how they do things and not simply hire "another one." Often a company's first proposal specialist is a fairly junior person and the sales or operating units aren't used to having someone else with management authority running proposals and telling them what to do. The change can be traumatic, but implementing a process means that people have to change in order to implement it and someone has to lead.
A Proposal Manager will make sure that the process delivers the information needed to write a winning proposal. But if you haven't done your homework before the proposal starts and can't answer the Proposal Manager's questions, then you can't expect either the Proposal Manager or the Proposal Writer to deliver their best work.
When you are looking for a Proposal Manager, you need a solid leader who understands the proposal process. When you are looking for a Proposal Writer you need someone with the special talent for selling in writing. Everyone on the proposal team needs to understand win strategies, themes, and storytelling.
Depending on the nature of your business and customers, proposal specialists may or may not need subject matter expertise (knowledge of the business/technology and/or knowledge of the customer). Usually, proposal specialists don't need subject matter expertise themselves, but they do need access to the people who have that expertise.
Putting a process into place means more than just knowing what to do next. It means having all the checklists, document tools, and guidance to get everyone on the same page. The same process that we developed to make it quicker and easier for companies to implement a fully documented proposal process also makes it easier for proposal specialists (whether employees or consultants) starting at a new company that doesn't have a formal process to put one into place immediately, or to fill in the gaps if they have a process but it doesn't address everything needed. It also lends itself to some better ways to make use of a specialist than simply bringing someone "who knows how to do it."
But the real question is, "If a Proposal Writer and a Proposal Manager got into a fight, who would win?" The answer depends on the type of fight. In a knife fight, I'd bet on the Proposal Writer's superior technique. However, if you're talking about a tournament or a battle, I'd bet on the Proposal Manager, whose superior ability to coordinate resources and adherence to best practices will win out in the end. So what does this have to do with business? If you have a single proposal to and it's small enough for a single person, hire a Proposal Writer. If you do proposals on a regular basis with multiple contributors, make sure you have a Proposal Manager.
---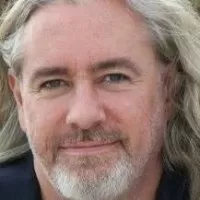 By Carl Dickson, Founder of CapturePlanning.com and PropLIBRARY