Transition Plans can be an important factor in determining who wins a proposal. If there is an incumbent, then they may not even need a transition period. If there is no incumbent, then if everything else is equal, the vendor with the best transition plan may have an edge. If the RFP is very detailed, then it may be easier to discriminate yourself in the transition plan than in the response to the statement of work.
One way to neutralize the incumbent's advantage is to also not need a transition period. This requires doing a lot of upfront homework and possibly investment. It involves having already hired everyone you are going to need and being able to name names. You also have to demonstrate that you know all of the procedures and that you can reach full capacity on Day 1. If this is just not possible, then consider cutting the transition period in half. Just do something creative to discriminate yourself from the competition who are likely to comply with the RFP rather than exceed it.
If you are the incumbent, then you can talk about how you don't need a transition period because you are already in place. But if they have specified that there will be a transition period, another approach would be to say that you will take advantage of the transition period to make improvements. Change can often be even more disruptive than a brand new start. While there are advantages to being an incumbent, it also comes with the disadvantage that the customer thinks they know your limitations. If your competitors are going to compete against you as you are, then you must become something better. It is almost a given that your competitors will be proposing "fresh ideas" and "innovation." A transition period gives you an opportunity to raise the bar. Documenting the phase-in of your new procedures and improvements will also make them more credible.
It is also important to understand how much the customer wants to be involved during the transition. Some will want to be fully involved, while others will see it as a burden. Getting this wrong can turn the customer negative towards your proposal. Therefore, you need to put researching their preferences in this area high on your priority list before the RFP is issued.
Finally, if there are written evaluation criteria, you need to consider how the Transition Plan is scored. Sometimes the instructions direct you to create a separate Transition Plan, sometimes it is part of the Technical Approach, but most often it is part of the Management Plan. The Transition Plan is often not separately scored. The section with the higher weighting (Technical Approach or Management Plan) should determine where you address these issues. You must put your Transition Plan where the RFP directs you to. But if that place is the Management Plan and it receives far less weight in the evaluation criteria than the issue of risk in the Technical Approach, I would put the schedule and details of the Transition Plan in the Management Plan (as directed) but discuss the issues (staffing, resources, disruption, etc.) in the context of risk within the Technical Approach. Keep in mind that if there are written evaluation criteria and the customer follows a formal evaluation process, then your proposal will not be read, it will be scored.
---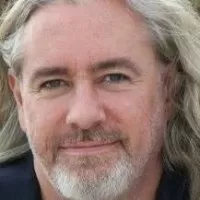 By Carl Dickson, Founder of CapturePlanning.com and PropLIBRARY